Case Studies
Articles That Have Been Published.
Case Studies
When Jim Cox joined the division in Stafford, Texas as HSE Manager in February 2015, Hunting was on the Texas Commission for Environmental Quality's (TCEQ) list of high quantity generators of hazardous chemicals. Jim, with Subsea's Management Team, employed a multi-phased approach to both reduce waste streams, including inherent risks in the disposal process, and to become an even more environmentally accountable organisation.
Hyster New England's newest facility in North Billerica, MA was looking for the most efficient way to handle the wastewater from their wash bays.  Discharge to the local municipal sewer was not an option, since they were unable to obtain a permit to discharge the water containing oil and grease.
Many industrial companies recognize the need to dispose of their wastewater in an environmentally friendly way.  Although there are many options available to them, including chemical treatment, biological treatment, membrane filtration and evaporation, evaporation is the only technology that eliminates the need for sewer discharge by removing the water portion of the waste.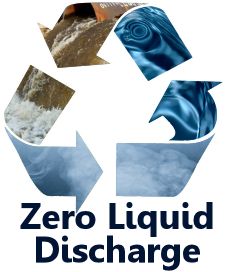 Zero Liquid Discharge is rapidly becoming a commonplace practice in the manufacturing industry where wastewater is produced.  This is mostly desired as part of a larger "Green" or sustainable initiative, which companies are incorporating into their mission statements and corporate objectives.  The goal of these Green initiatives is to embrace a more environmentally friendly and socially responsible approach to the firm's business and manufacturing processes.  Samsco Corporation has the experience and equipment essential for companies to achieve Zero Liquid Discharge as part of their larger Green initiatives.
Samsco Water Evaporator II Case Studies.
A common problem for many natural gas compressor stations is accumulation of standing wastewater. At one facility (in Tennessee), where average annual rainfall was approximately 50 inches, storm water run-off, and ground water seepage caused standing water to accumulate in the basement of the compressor station. MORE »
When TEC, Inc. planned to move to a new facility, they learned that the POTW in the new location would require periodic monitoring of the wastewater discharge. TEC wanted to find a solution that would eliminate the cost of monitoring, the inconvenience of periodic POTW inspections and the risk of being out-of-compliance with allowable discharge limits. MORE »
During the safety cabinet manufacturing process, fabricated parts go through a three-stage washer which includes a phosphating pretreatment process to prepare the metal for powder coating or electrostatic painting. This process was generating about 300 gallons per day of wastewater, containing phosphatizing solution and cleaners. MORE »
During the manufacturing process, wastewater is generated from parts washing, floor scrubbing and spent coolant. The annual volume of wastewater had grown over the years to about 80,000 gallons.MORE »
Samsco helped Crown determine the appropriate evaporator unit, as well as defined the expected reduction in volume and cycle run-time, by performing pilot studies on samples of the actual forklift wash water waste. A Samsco Series 500 Evaporator was indentified as providing the best solution. MORE »
Hyster New England's newest facility in North Billerica, MA was looking for the most efficient way to handle the wastewater from their wash bays. Discharge to the local municipal sewer was not an option, since they were unable to obtain a permit to discharge the water containing oil and grease. MORE »
Samsco WasteSaver (Vacuum Distillation) Case Studies
By demonstrating an ability to effectively reduce waste and recycle tremendous amounts of water, Samsco was selected to install a vacuum evaporator-based water recycling system at a large, northeast steel mill. MORE »